Ways to charge a battery-research
22
نوفمبر
2010
there are mats
and there are ways to charge multiple things at once, WITHOUT physical contact
uses magnetic resonance vs electromagnetic induction, allowing for a more flexible range of transmitted energy
electromagnetic induction – the way some cordless phones work-short range of transmittance, receiver and transmitter MUST be aligned
magnetic resonance – based around a coil, can charge multiple things at once
http://blog.laptopmag.com/video-wireless-charging-mat-powers-laptop#axzz1641idmKS
power-mat, a smaller mat that you can use a USB device to plug into your lap top and charge it. made for phones
-last year Dell came out with a lap top that came with an electromagnetic induction pad –> so it could charge itself without a wire, but it doesn't seem to be very successful-well known. a challenge in our design is making this technology user friendly and user-accepted.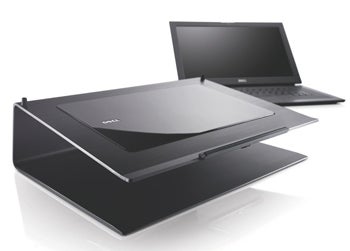 but people don't like it b/c it's big, it's not accessible, and it's not more efficient than using a regular cord (note, fujitsu's technology is more efficient, charging batteries 1/15th times faster)
we could also look at hand cranks/wind up methods of charging batteries.
"
and there's solar power
lap top bag with solar panels that can charge your lap top when you're outside
"solar rolls" that you can plug your lap top into (often used on camping excursions)
more at http://www.treehugger.com/files/2008/10/7-portable-solar-laptop-chargers-worth-considering.php?page=2
references:
http://blog.laptopmag.com/video-wireless-charging-mat-powers-laptop#axzz1641idmKS
http://www.fujitsu.com/global/news/pr/archives/month/2010/20100913-02.html
http://articles.cnn.com/2009-09-29/tech/cnet.wireless.laptop.charging_1_dell-laptop-latitude/2?_s=PM:TECH
http://www.ehow.com/how_4683206_build-up-power-supply-laptop.html
http://www.treehugger.com/files/2008/10/7-portable-solar-laptop-chargers-worth-considering.php