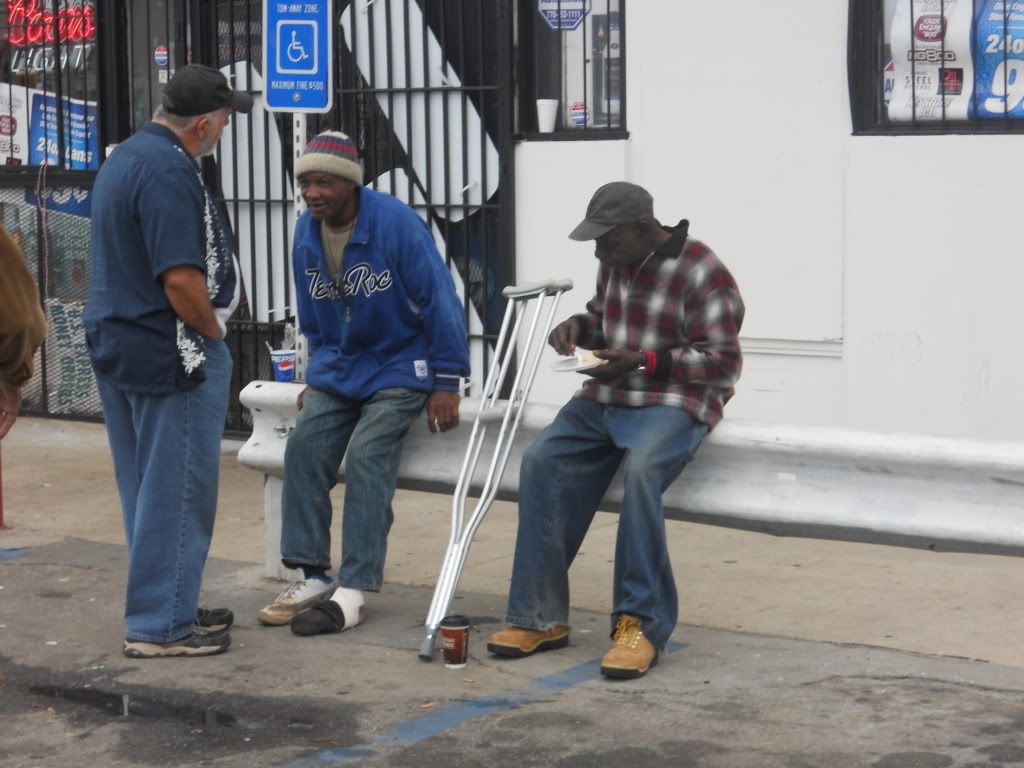 Sunday we as a group volunteered with a shelter. We went to the shelter, packed up, and then drove in a caravan to a liquor store not far from the shelter. The reason, I'm assuming, that the shelter picked this particular place to hand out breakfast on Sunday morning was because of the spacious parking lot.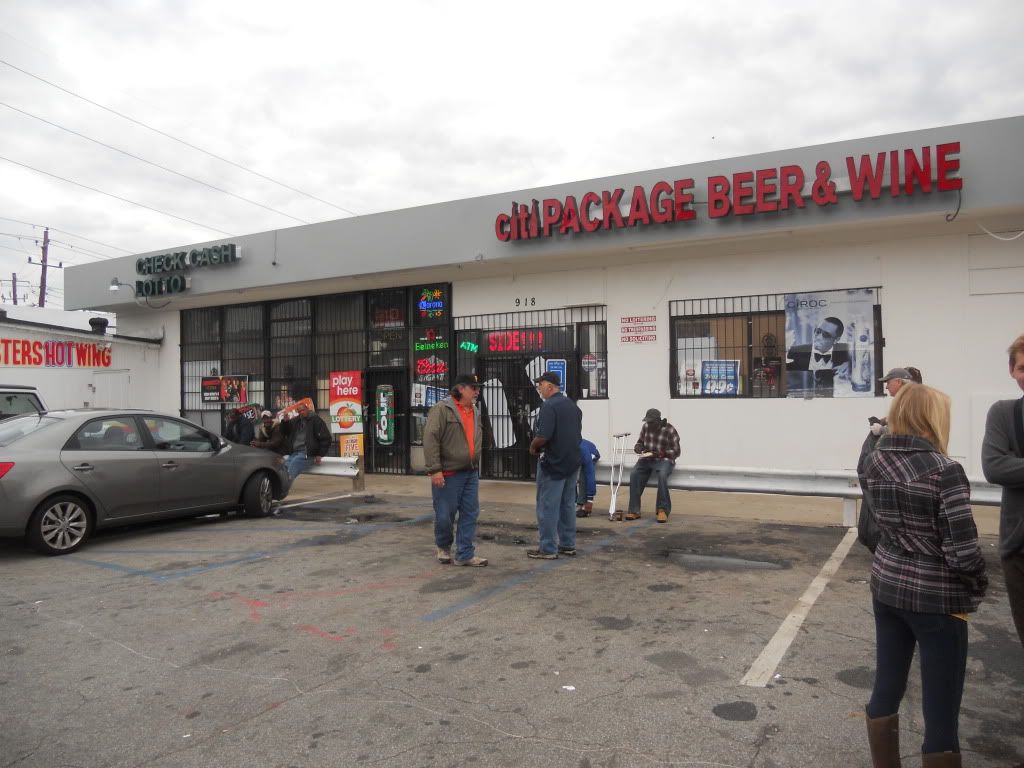 When we got there at nine, there were people already standing in line; locals who were familiar with the service. The group set up tables, set out food, and assignment our group to hand out coffee to those that were waiting in line. As service began, our group split up: three of us poured syrup on people's plates and two of us held trashbags.
This left us with ample opportunity to observe and communicate. Our observations consisted mainly of the following:
1. As the people (homeless and poor) waited in line, someone was either preaching or playing Christian music. While this is not entirely problematic in and of itself, it did seem that it might bother those who were not Christian or already affiliated with some other religion. This is when we noticed a missing element in most homeless oriented services: there are very few that are not associated with some religion.
2. Most of the people there were single males. I would say that 90% of the people were served that day were male. There were a few women, and only one of two children. This led us to believe that either most poor families were already getting assistance, that they did not know about the service, or they found the service to inconvenient to bring their children. However, after we conducted some research, we found that the majority of homeless people are single men and women, so that perhaps this difference was merely proportional.
3. In essence, the people who were there came to us rather than the other way around. Our group wondered how many people who might be hungry and nearby were unaware of the breakfast that was being served. We then thought that we might innovate a way to bring a meal service directly to those who needed it.
4. Even at the breakfast, there were leftovers. Surely it would have been more efficient to have means to hand out these leftovers, rather than taking them back to the kitchen at the shelter.